for
July 2016 diary entry
Details of what was sown/planted in July
For July 2017 weather summary
Details of our July harvest
Archive for previous years' diaries dating from 2007 can be accessed by clicking here
This diary is a summary of our garden activities. The links are to blog posts that often give more detail.
I have decided to keep the weekly format
​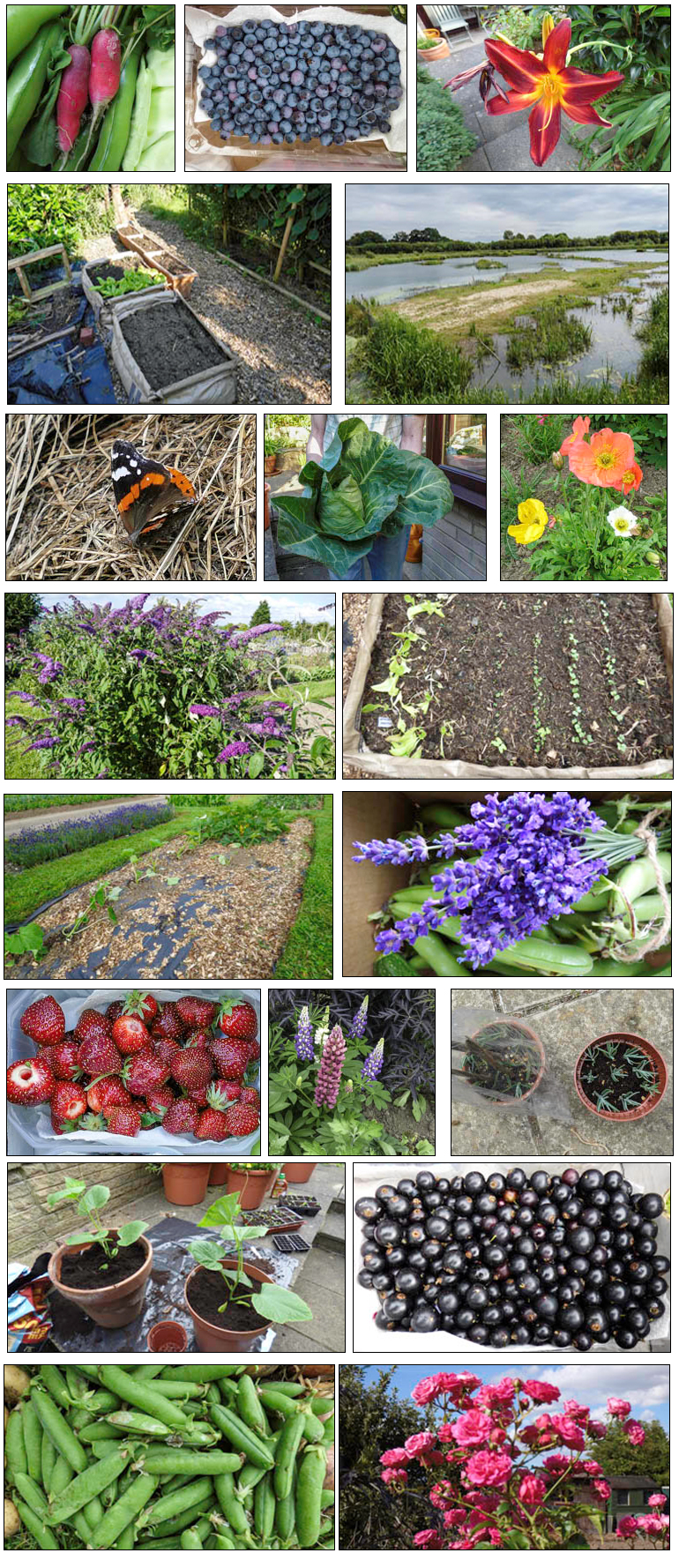 Still very dry so lots of watering
Still picking lots of berries including, blueberries, blackcurrants and Malwina strawberries
Picked first peas
Lots of Regency cabbages
Potted more cucumbers.
Planted more courgettes on the plot
Pricked out broccoli and didiscus
Visited Tophill Low Nature Reserve
Buddleia flowering
Took lavender cuttings
Filled more troughs and growing bags with homemade compost
Bitten by an ant!
A perfect summer's day - video
​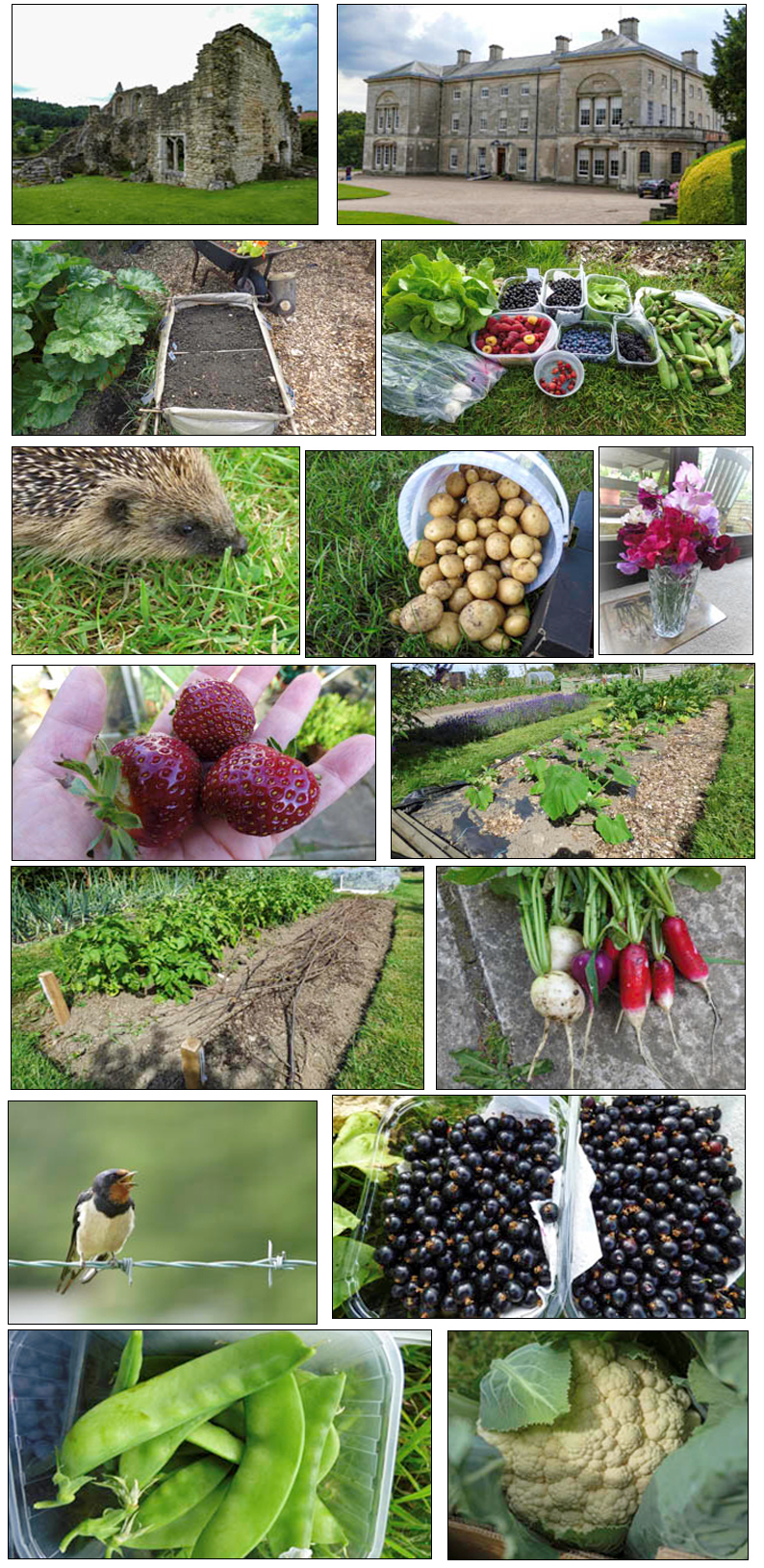 Harvested first Helsinki cauliflower
Sowed carrot and Chinese leaves in growing bag
Planted up mint in potato bag
Picked sweet peas and dahlias
Sowed more peas
Planted more courgettes
Visited Kirkham Priory and Sledmere
Picked mangetouts
Picked first blackberries
Still dry and lots of watering
Japanese wineberry seems to have died
​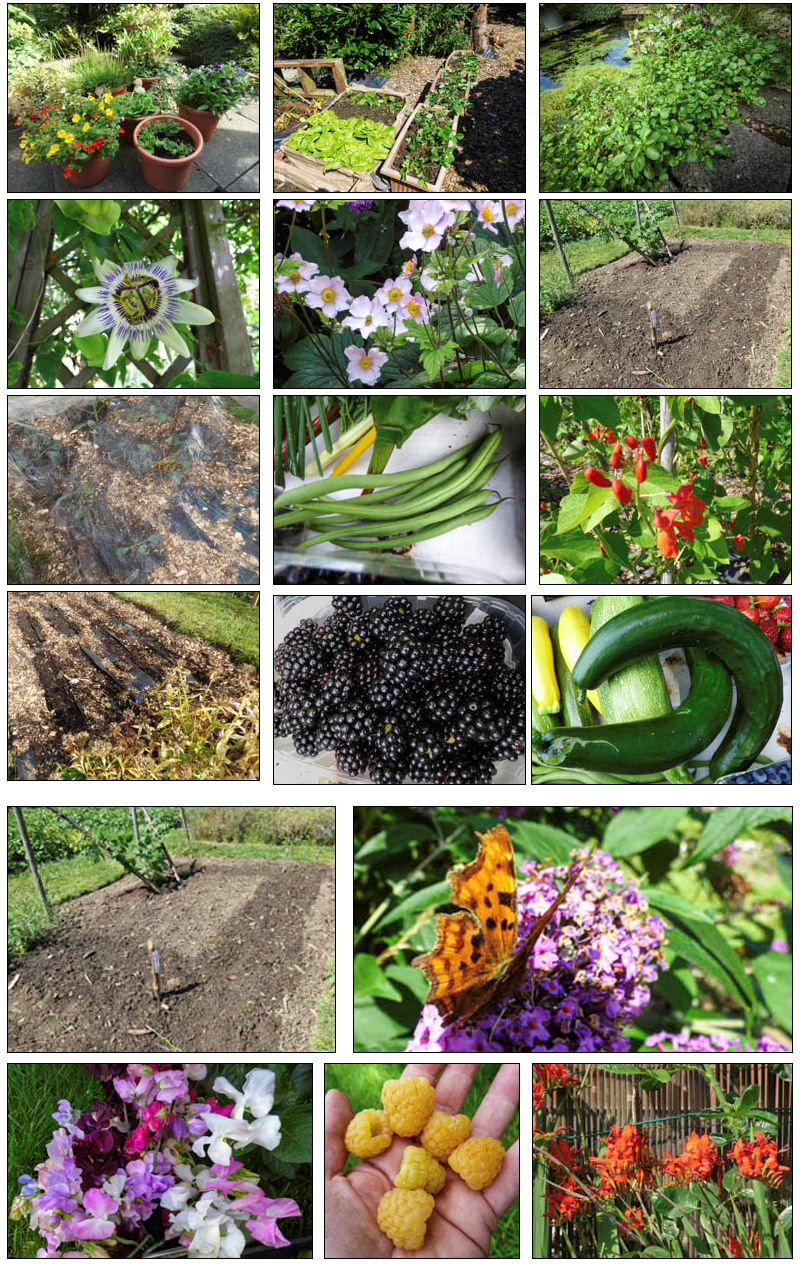 Planted alpine strawberries in troughs
Sowed carrots and pak choy direct in the ground
Sowed biennials
Planted out Kilaton cabbage
Picked first climbing French beans and cucumber
Buddleia is flowering and one or two butterflies have visited
Blackberries beginning to ripen
Finally we had some rain
Water gardening - growing watercress
Some rain and Brexit cucumbers
​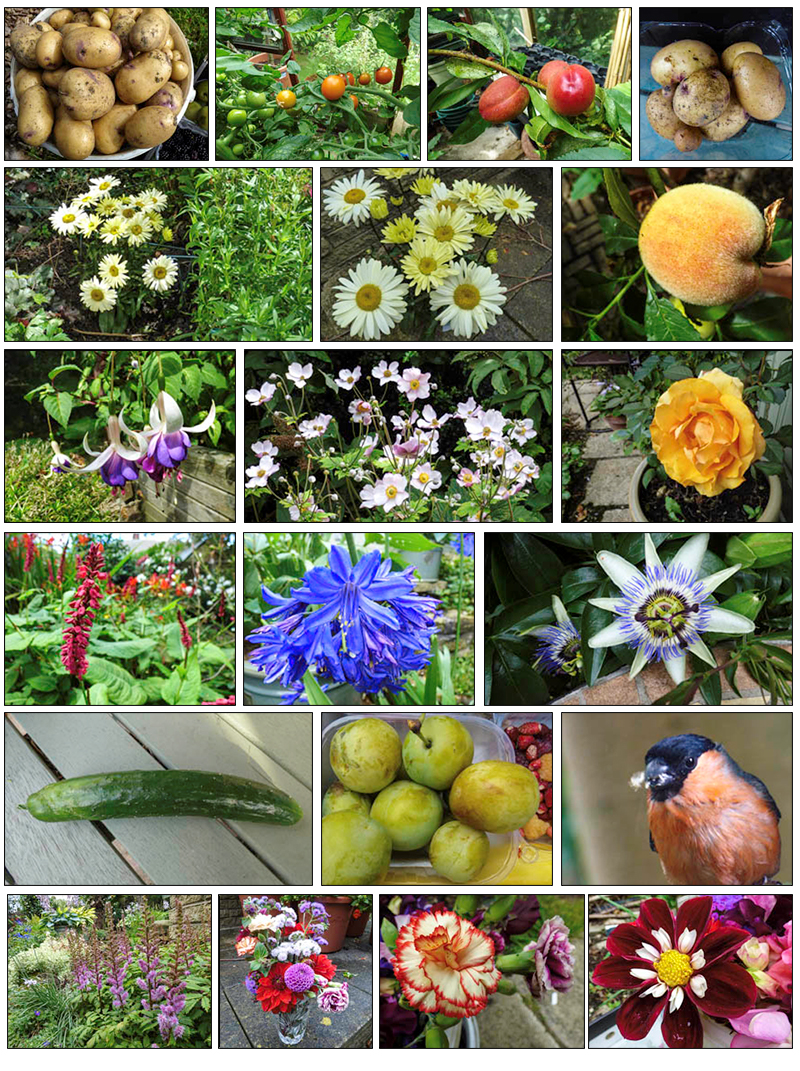 Cleared early brassica bed
Picked Oullins Gage plums
Sweet peas providing bucketfuls of flowers
More ripe cucumbers
Bought leucanthemum Broadway Lights and planted in the front garden
Made and hung waspinators
Started picking second lot of peas.
Dug Kestrel potatoes
Tomatoes, peaches and nectarines ripening in the garden greenhouse
Started thinning grapes on the plot