Click on a link below to access a recipe.
Most recipes have an attached PDF file so that you can print off and use in the kitchen!
If you haven't Adobe Acrobat reader installed on your computer click here to download a free reader
Soup served at the bonfire party. (A Translation of the recipe found on the blog!
​
Leek and Potato Soup (Vichysoisse)
Use up the last of the season's leeks with a warming soup or if you want top eat it cold then call it Vichysoisse.
​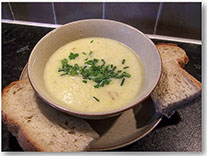 Try this braised red cabbage with your Christmas Dinner. It's very good at other times though
​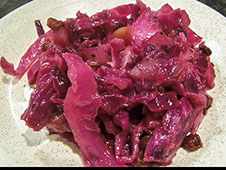 Beetroot with Apples and Onion
If you enjoyed the red cabbage recipe you should like this
​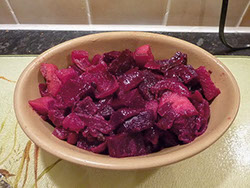 Why not try beetroot chutney as an alternative to pickled beetroot
​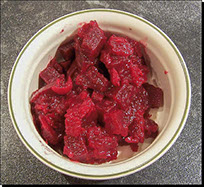 A combination of beetroot, mint and yoghurt.
​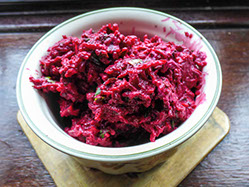 Pat was full of beans and so decided to have a go at inventing a tasty snack.
​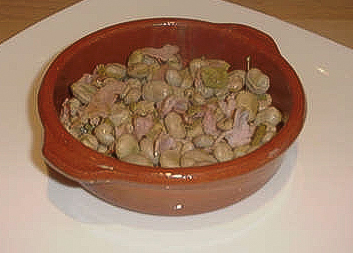 Courgette and Summer Vegetable Gratin
This delicious recipe adds variety to the menu during a courgette glut. Courgettes are accompanied by other seasonal vegetables.
​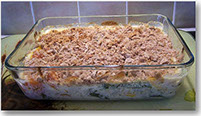 This recipe uses grated courgettes and onion
​
Many variations possible for this recipe
​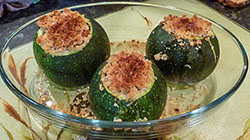 Links to more courgette recipes that I have tried
​
A tasty combination of broccoli and cheese
​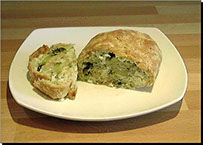 Try a different way of serving radishes
​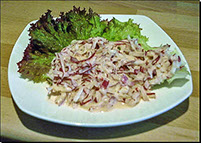 Minted Radish, Carrot and Onion Side Salad
This recipe tends to tone down the bitter taste that some radishes have and so may even appeal to those who don't like radishes!
​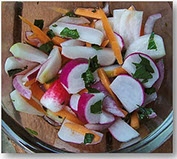 Blackberry and Apple Oaty Crumble
​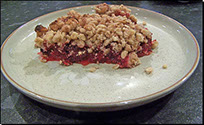 Luxury White Chocolate and Fruit Trifle
This trifle comes with a health warning. Having tasted it once you will want to have more and more and ...
​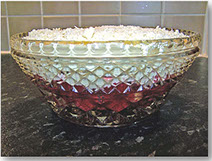 This is really good
​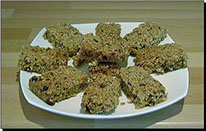 Strawberry & White Chocolate Muffins
One way to use all those summer strawberries
​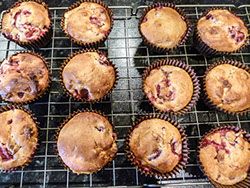 Make your own hot Vindaloo style curry paste to flavour your curries
​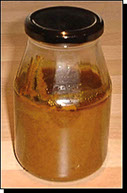 Sweet Garlic and Chilli Dipping Sauce
This dipping sauce goes well with fish, meat and cheese.
It can be used in stir-fries.
You can put a little in a dish add a little lemon juice and use as a salad dressing.
Or just dip in your barbecued meats
​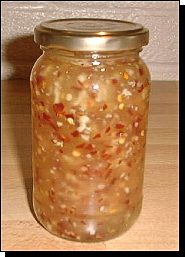 This piccalilli is delicious - instead of cucumber it uses courgettes.
​