for
December 2016 diary entry
If anything details of what was sown/planted in December
For December 2017 weather summary
Details of our December harvest
Archive for previous years' diaries dating from 2007 can be accessed by clicking here
This diary is a summary of our garden activities. The links are to blog posts that often give more detail.
I have decided to keep the weekly format
​

Lifted dahlias - popped in potato sacks in garage
Cut back and lifted chrysanthemums - packed root into crates n the plot greenhouse
Harvested leeks, beetroot, carrots, parsnips, red and green cabbage.
Picked some ripe tomatoes and red peppers from the plot greenhouse!
Winter's arrived - meteorologically speaking
​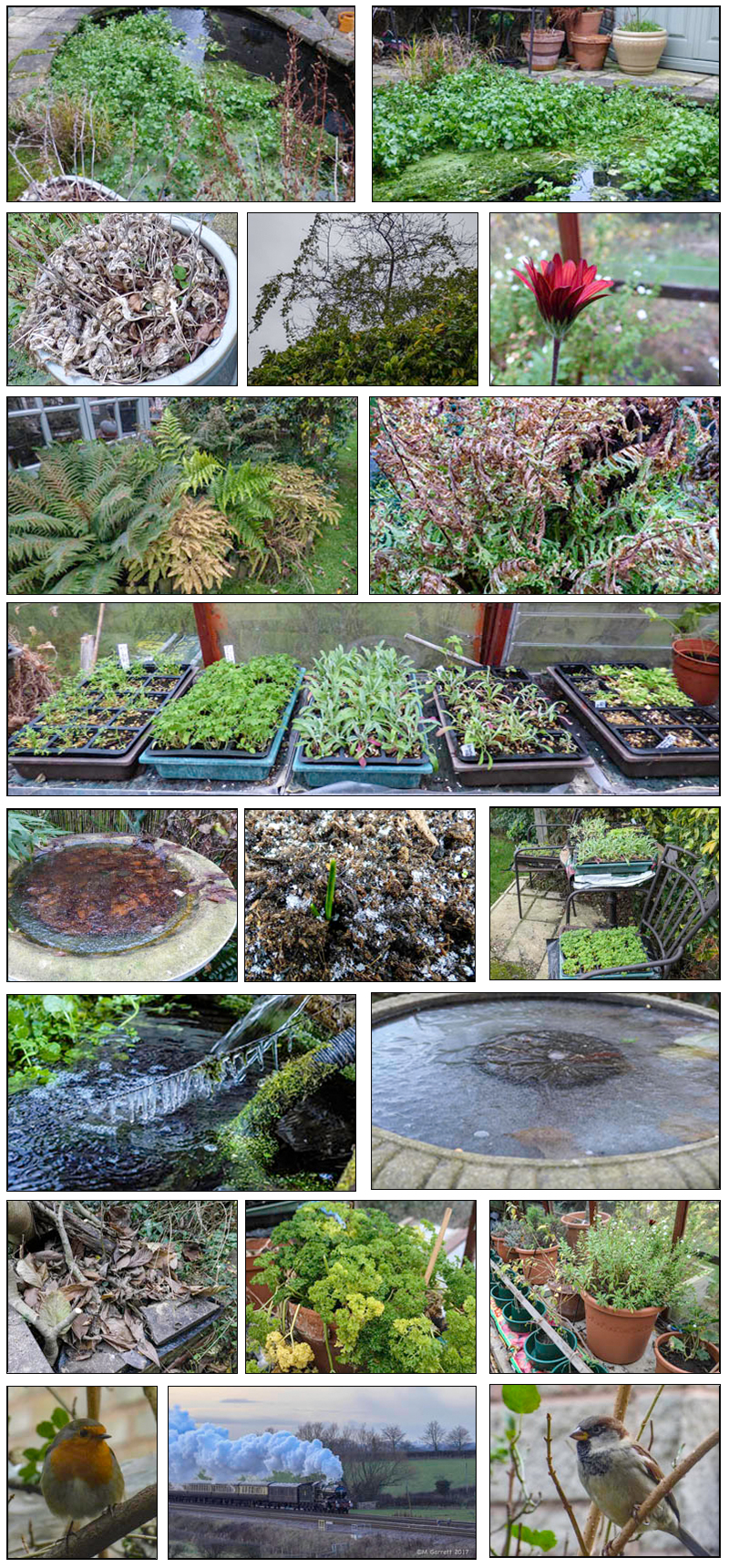 Too cold for gardening
Frosty and icy mornings
Snow threatened so annual seedlings moved to cold garden greenhouse
In the end our snowfall amounted to very little, just a sprinkling of snow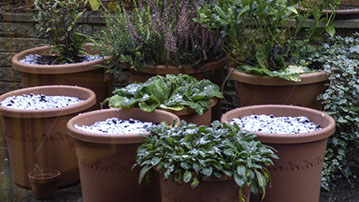 Less hardy plants moved to garden greenhouse
Watercress still survives
Ferns are turning brown
Birdbaths are freezing
No snow but the coldest night of the year
​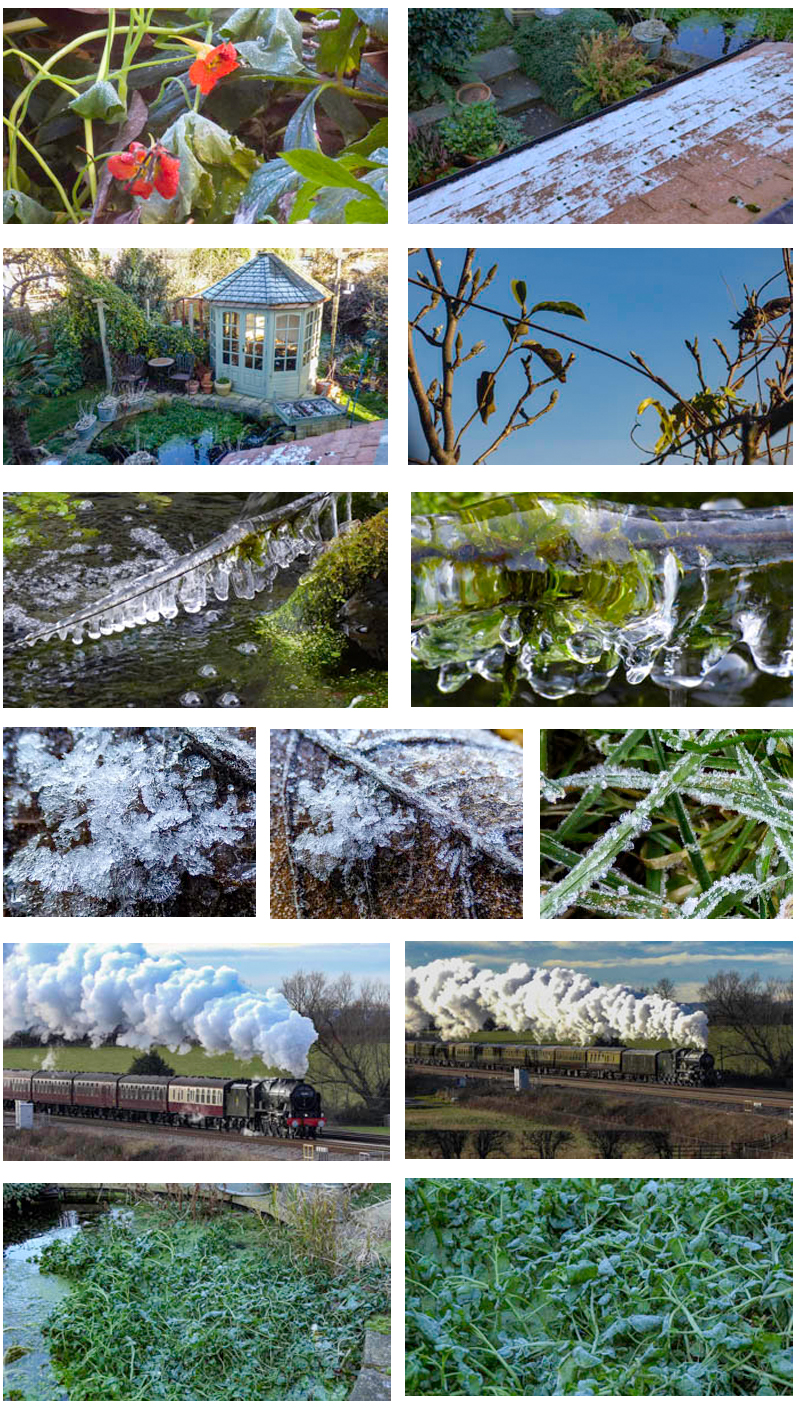 A sprinkling of snow and icy temperatures so no gardening this week
Watercress frosted
Watercress a bit if a survivor
​

Visited the plot and harvested winter vegetables including huge red cabbage
Found ripe tomatoes in the plot greenhouse
Tidied some beds.
Started renovating some beds
Hazel festooned with catkins
Severely pruned cherry on the plot has shoots
Indoor gardening - playing around
Homegrown tomatoes for Christmas
Another train, some harvesting and winter solstice
https://glallotments.blogspot.co.uk/2017/12/christmas-harvest.html
​
No gardening this week due to the small fact that it was Christmas and also we had some poor weather
We had some snow but not a lot and it didn't stick around for long.
Busy keeping bird feeders topped up and water in the birdbath thawed.
Our allotment through 2017 - video