for
December 2015 diary entry
For December 2016 weather summary
Archive for previous years' diaries dating from 2007 can be accessed by clicking here
This diary is a summary of our garden activities. The links are to blog posts that often give more detail.
As gardening activities wind down as winter approaches, entries in the diary will be weekly rather than daily.
​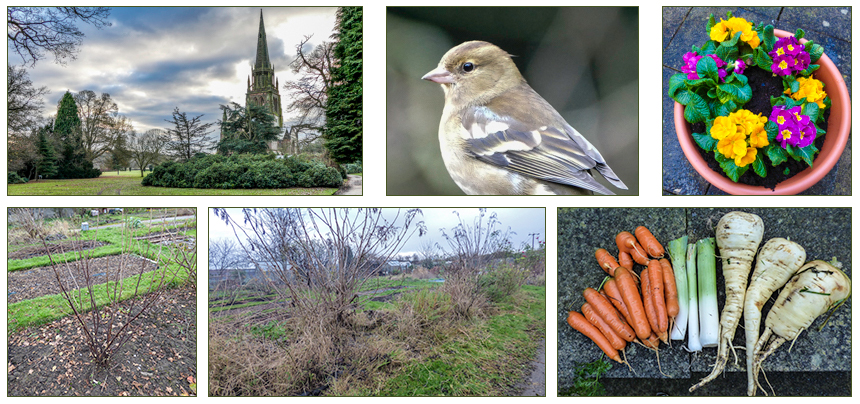 Visited Clumber Park
Pruned whitecurrant and blackberry
Started tidying flower bed on the plot
Mulched fruit trees and bushes with home produced compost
Harvested carrots, parsnips and leeks
Planted primroses in a tub
A December visit to Clumber Park
Harvesting a chicken stew - well almost
Patching up the redcurrant patch
Meeting the wildlife at Clumber Park
​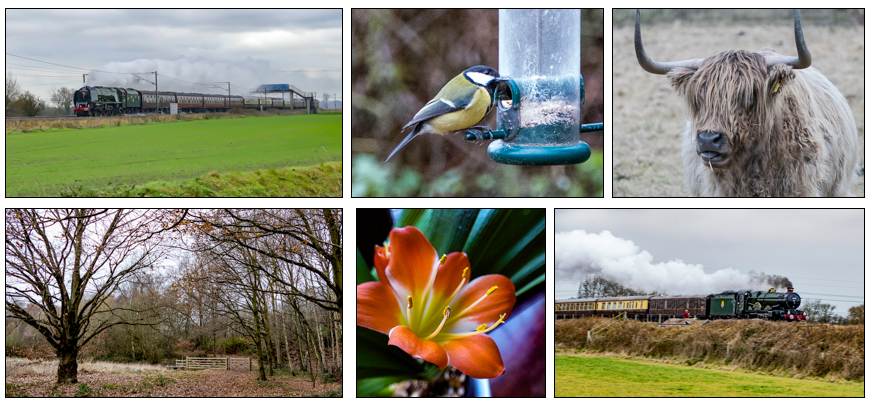 Visited YWT Potteric Carr
Too damp and miserable to garden
Another look at our potato crop
​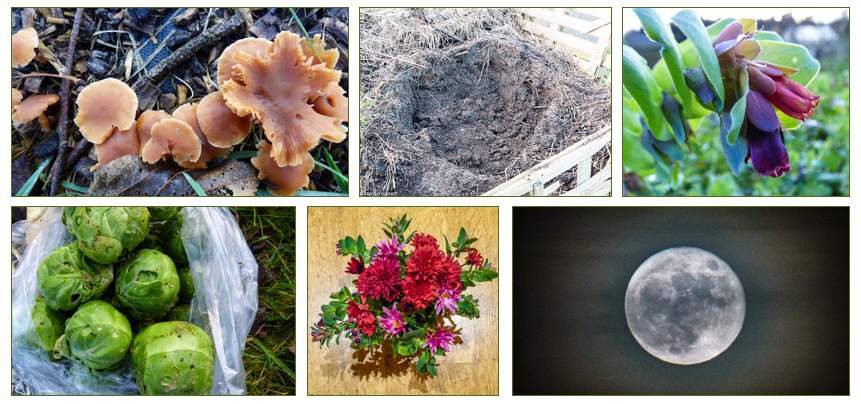 Visited the plot to harvest some vegetables
More tidying of the overgrown flower bed
Empty more of the compost bays and spread around fruit and on empty beds.
First picking of Horbury sprouts
​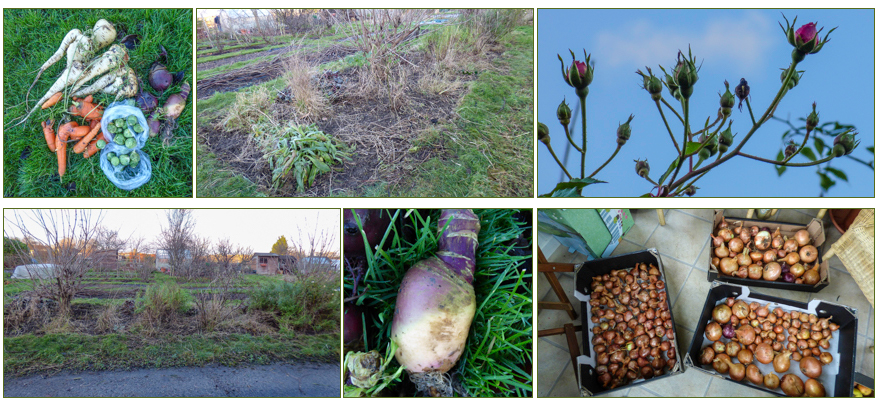 Visited the plot to harvest a few fresh vegetables
More tidying of rose bed on the plot.
Onions were very wey in the plor shged and some going mouldy. They were brought home and into the summerhouse to try and rescue them.
​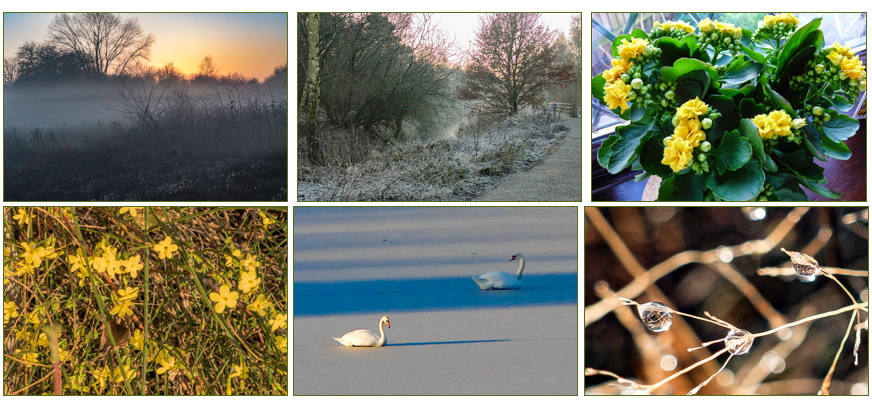 Winter jasmine is flowering
Bought a double flowered kalanchoe
Visited RSPB Fairburn Ings
Just when you think you have it cracked - sweet peas
A nippy afternoon's walk at Fairburn Ings