for
November 2015 diary entry
Details of what was sown/planted in November
For November 2016 weather summary
Details of our November harvest
Archive for previous years' diaries dating from 2007 can be accessed by clicking here
This diary is a summary of our garden activities. The links are to blog posts that often give more detail.
As gardening activities wind down as winter approaches, entries in the diary will be weekly rather than daily.
​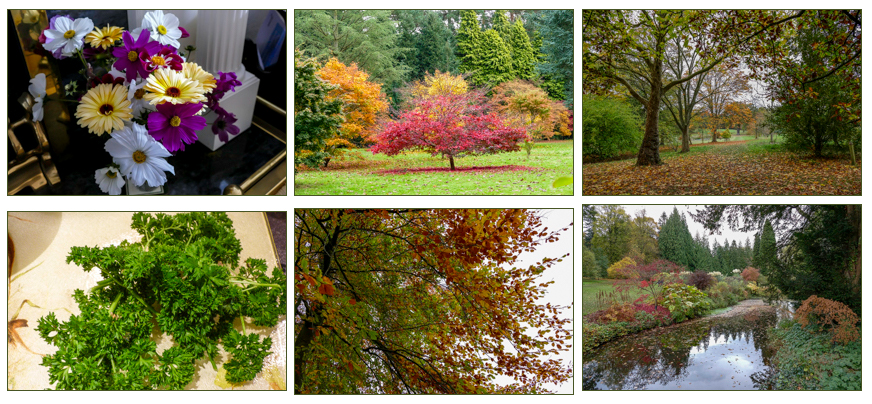 Visited Thorp Perrow Aboretum - beautiful autumn colour.
We had our first real frosts
Picked batch of parsley to freeze.
​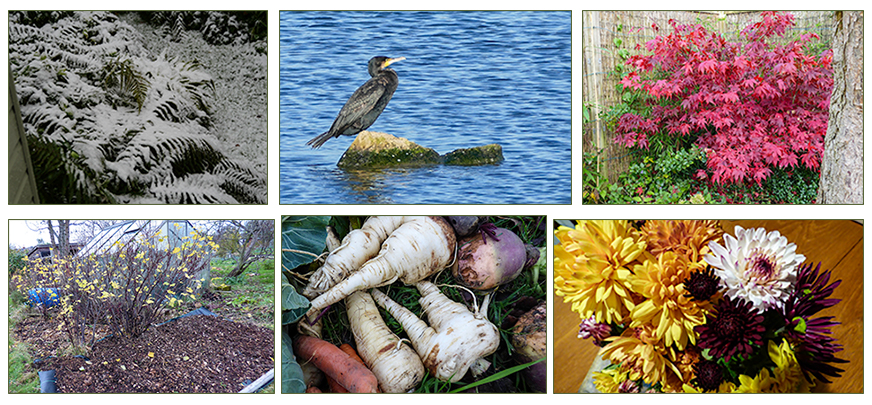 First flurry of snow this week
Forecast for a keen frost and snow
Visited RSPB Old Moor
Acer is looking beautiful
Just one visit to the plot - started to tidy the redcurrant bed, dug the first parsnips and picked the first chrysanthemums.
Controlling weeds part 1 - fruit
​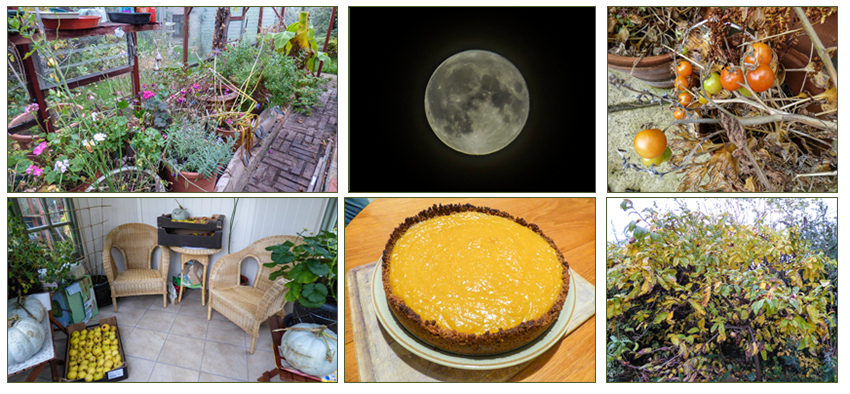 Tidied summer house and garden greenhouse
Moved more tender plants into the garden greenhouse
Photographed super moon
Mild and cloudy super moon day
Picked a handful of tomatoes
Made a pumpkin pie with a ginger biscuits crust
Made a vegetable curry using some squash
Medlar leaves turned autumnal
Acer has lost most of its leaves
Pumpkin Pie with a ginger biscuit crust
​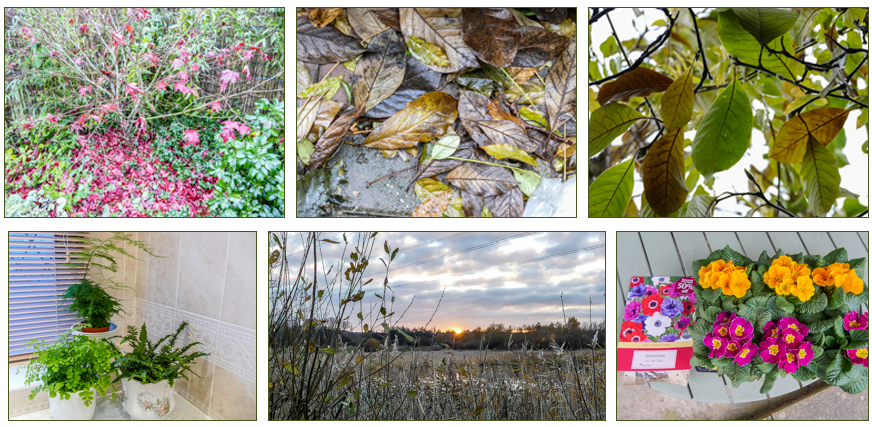 The tree are losing leaves quickly
Our acer us almost bare
Bought some ferns for the bathroom
Bought some primroses to plant up a tub and also come anemone de Caen to plant later
Visited RSPB Old Moor
We don't put all our eggs (or potatoes) in one basket
Controlling weeds part two - vegetables
At lease the robin came to say hello
​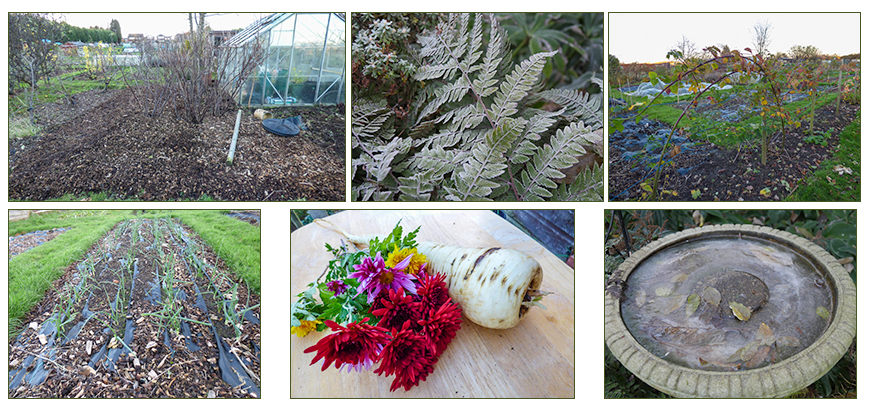 Tidied up redcurrant patch
Some cold frosty weather
Harvested some chrysanthemums and a parsnip
Autumn onions have grown well so far
Into the freezer and video tour of the plot