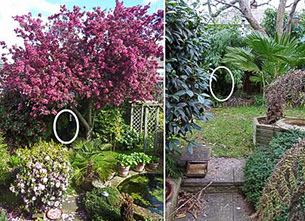 In 2011 we decided that we needed to totally renovate the border that we look out on from the back window of our house.
This started off as a plan to add a focal point - maybe a statue of some kind to the border.
The ellipses in the photos on the left show the intended location for the focal point!
As seems to happen to all of our plans the execution never turns out to be as simple as the original idea and turned out to be a total renovation job.