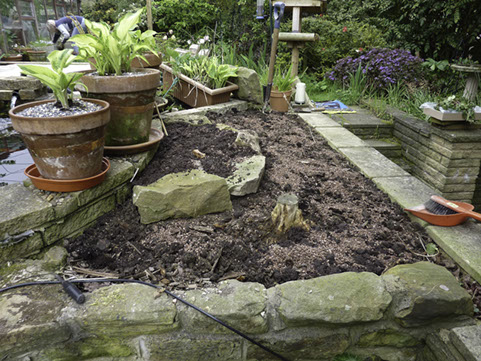 At one time a conifer grew in this bed so we did try to remove the root was still embedded and had been hidden by plant growth. Even wielding a pick-axe this proved to be impossible and so it has been left in place. Hopefully eventually the plants will obscure it.
The bed had been a rockery in a previous life and so the soil was gritty. A few stones that had also had several previous 'lives' in the garden were used to create a small raised area to add interest
Once the soil level had been 'topped up' the plants were arranged and planted. Plants likely to sprawl have been planted along the back of the wall. I hope that eventually they will grow across the coping stones to break up the edge a little.