For September 2017 weather summary
Details of our September harvest
Archive for previous years' diaries dating from 2007 can be accessed by clicking here
This diary is a summary of our garden activities. The links are to blog posts that often give more detail.
I have decided to keep the weekly format
​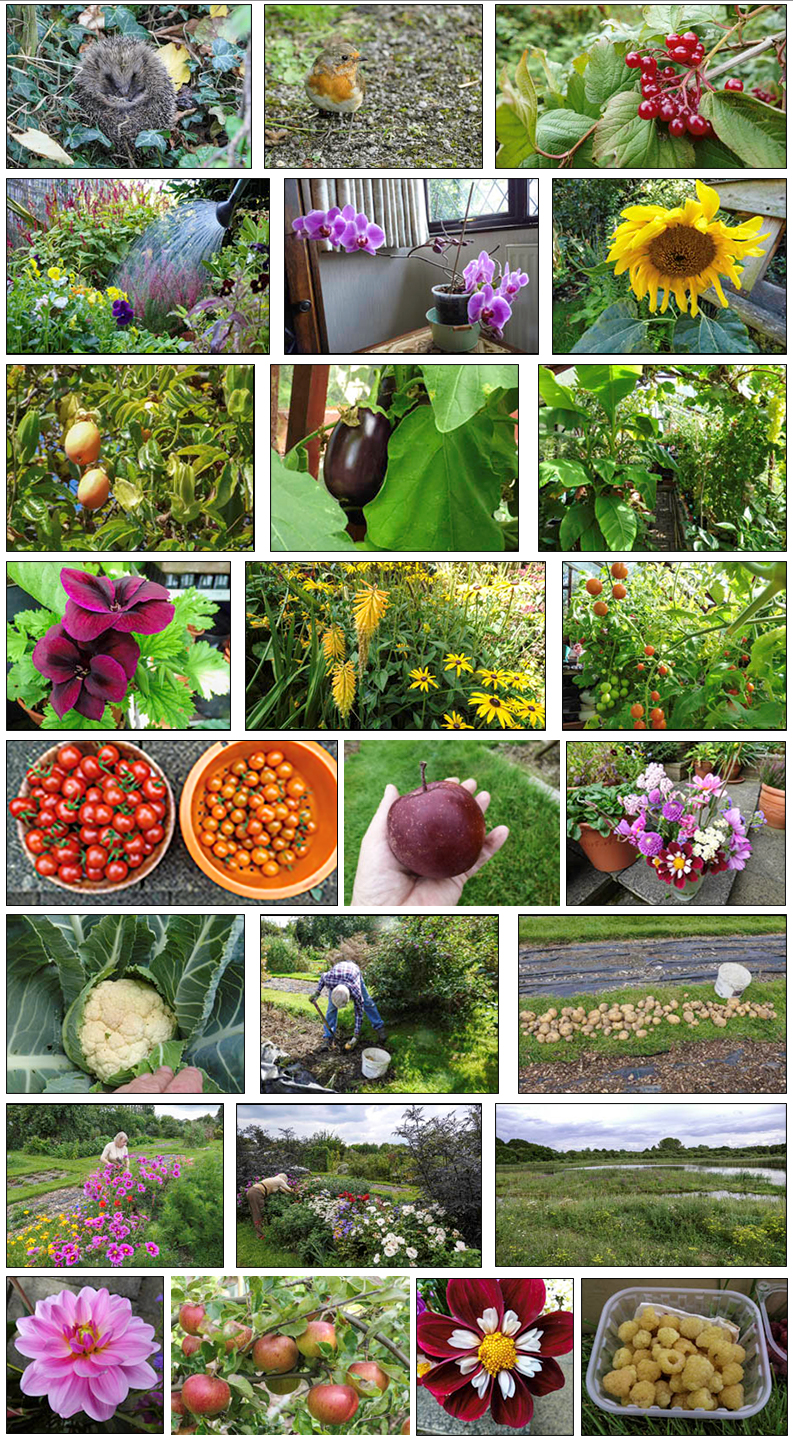 Visited Potteric Carr nature reserve
Dug remaining potatoes
Started pruning Glencoe raspberry
Tomatoes now ripening quickly
​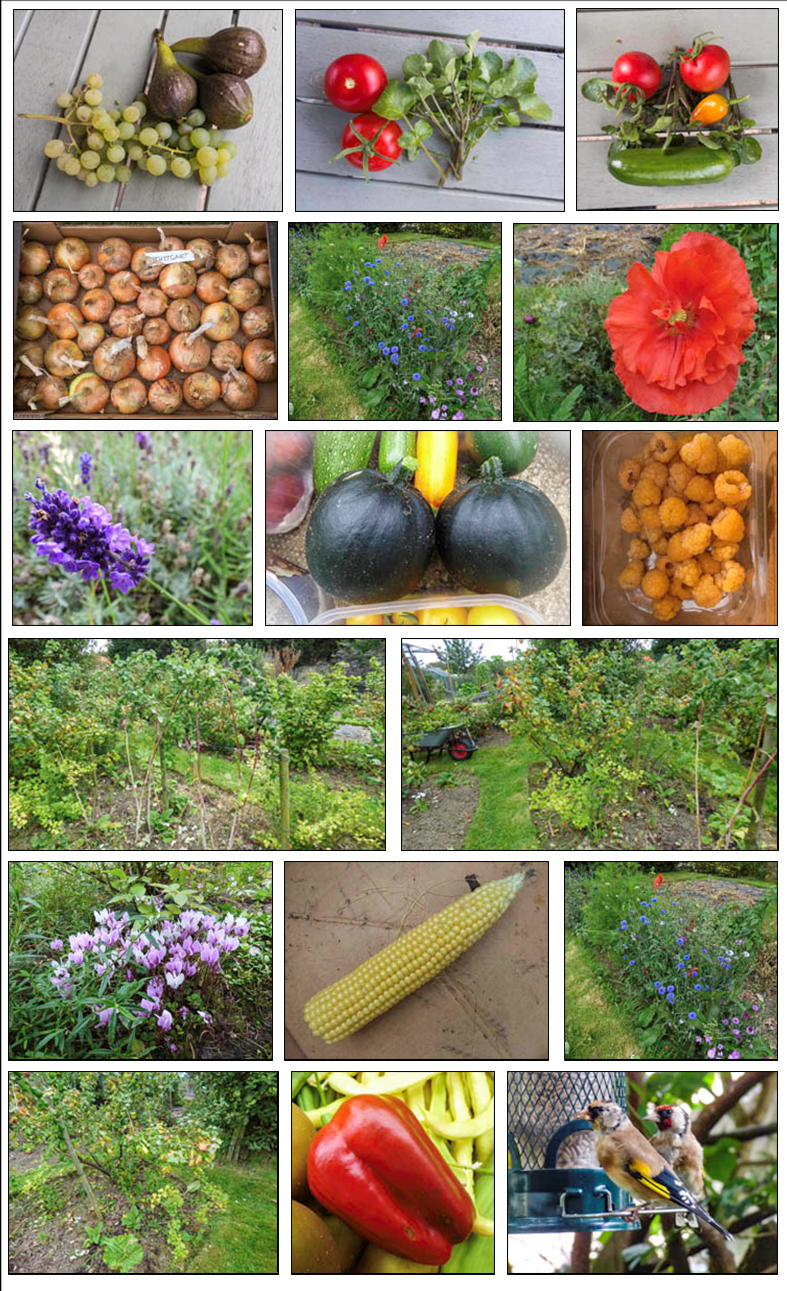 Very little gardening this week other than some harvesting
Finished pruning and tying in of Glencoe
Started pruning jostaberries and gooseberries
Harvested first grapes, sweetcorn, sweet red pepper and Snackbite pepper
Being visited by lots of goldfinches
Brought first box of onions home to store in summerhouse over winter
Picked some lavender
Unwelcome visitors and correction
​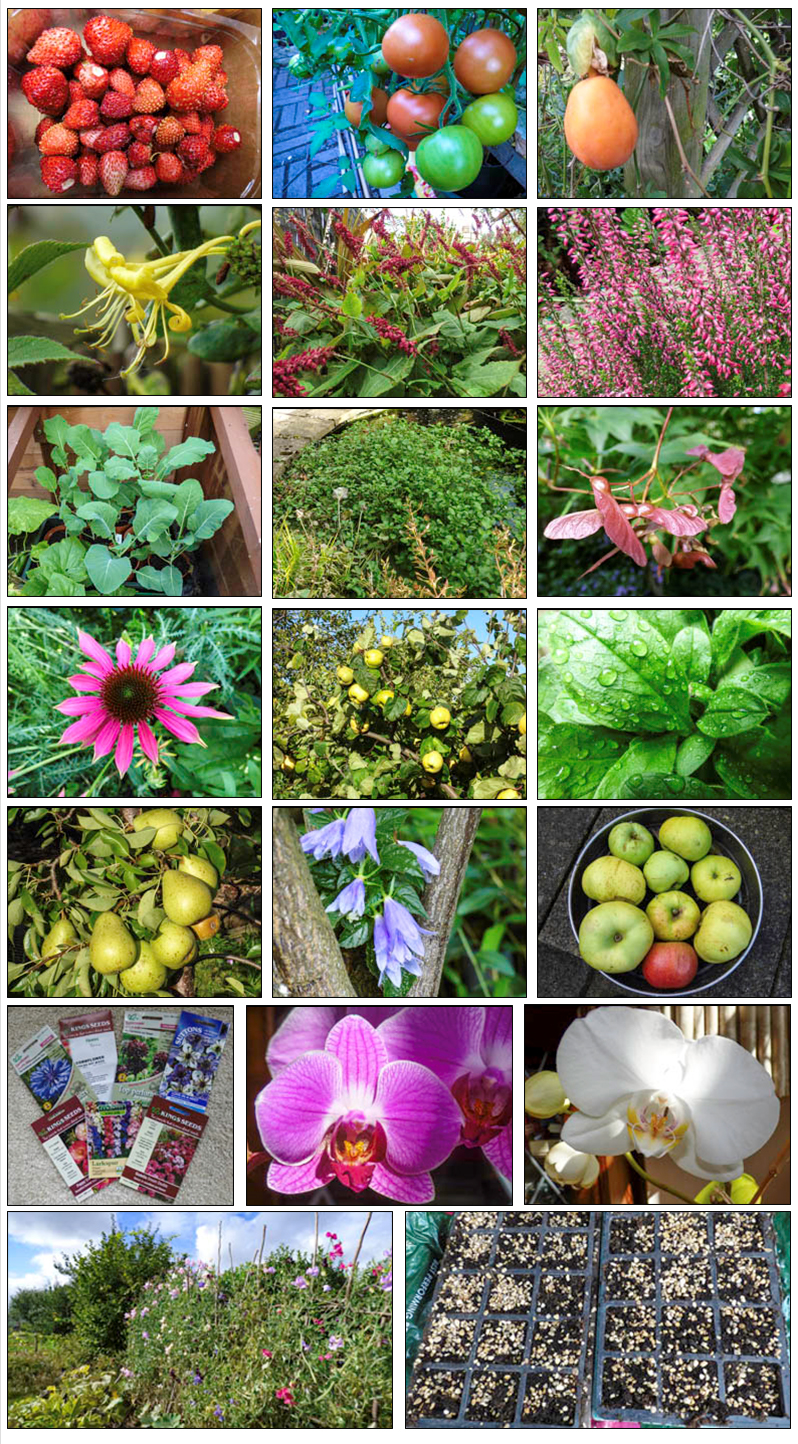 Only one plot visit this week mainly to harvest
Orchids flowering but the leave look pale and discoloured
Not able to get to the plot and so annuals have been sown in modules
Quince now ripening well
Brassicas in cold frame growing well
Lots of ripe tomatoes
​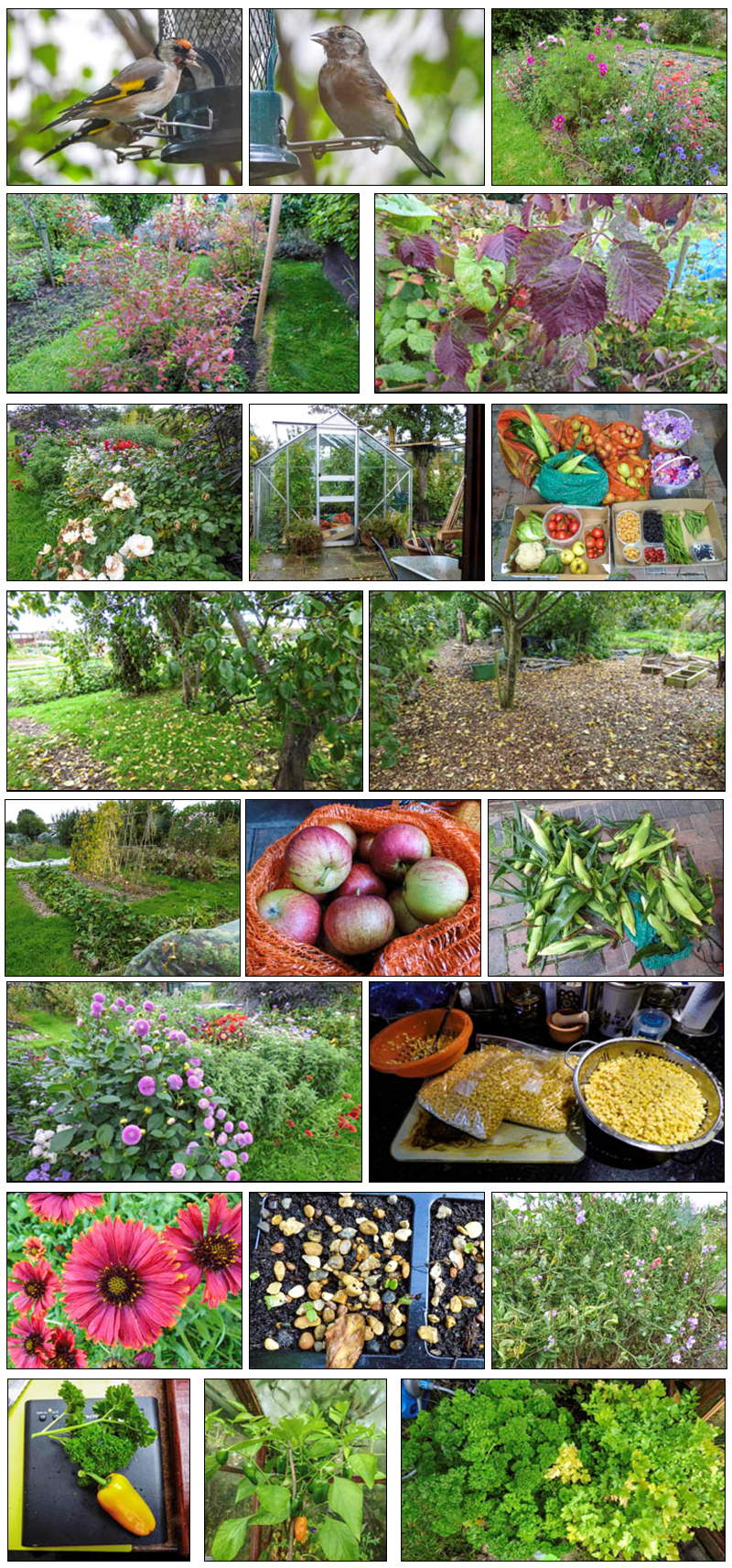 Very autumnal this week
Runner beans have been flattened
Picked and froze all sweetcorn
Picking Snackbite peppers.
Pulled some spring onions.
Picked Egremont Russet and Fiesta apples and Invincible pear
Annual seeds are germinating except for nigella and larkspur.
Will it rain every day this month?
​
Planted cauliflowers, kale, broccoli and cabbage
Harvested quince and more apples and pears.
annual seedlings are growing well
Cut back passion flower which was taking over
Pond watercress - a lettuce substitute
Edging towards my wettest September