​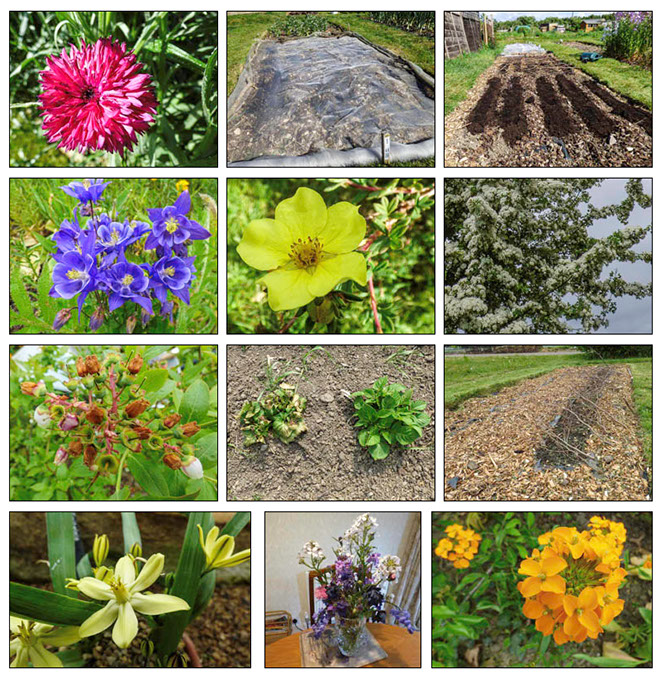 Lots of potatoes were frosted
Planted salad leaves
Planted out chrysanthemums
Sowed sugar snaps and mushy peas.
Picked first sweet rocket and cornflowers.
Visited Harlow Carr
Sowed annual flower bed
Sowed Robin Hood broad beans/ started to make sweet pea frame
Planted perennials in plt border
Cold Spell Ends but not the Dry Spell
​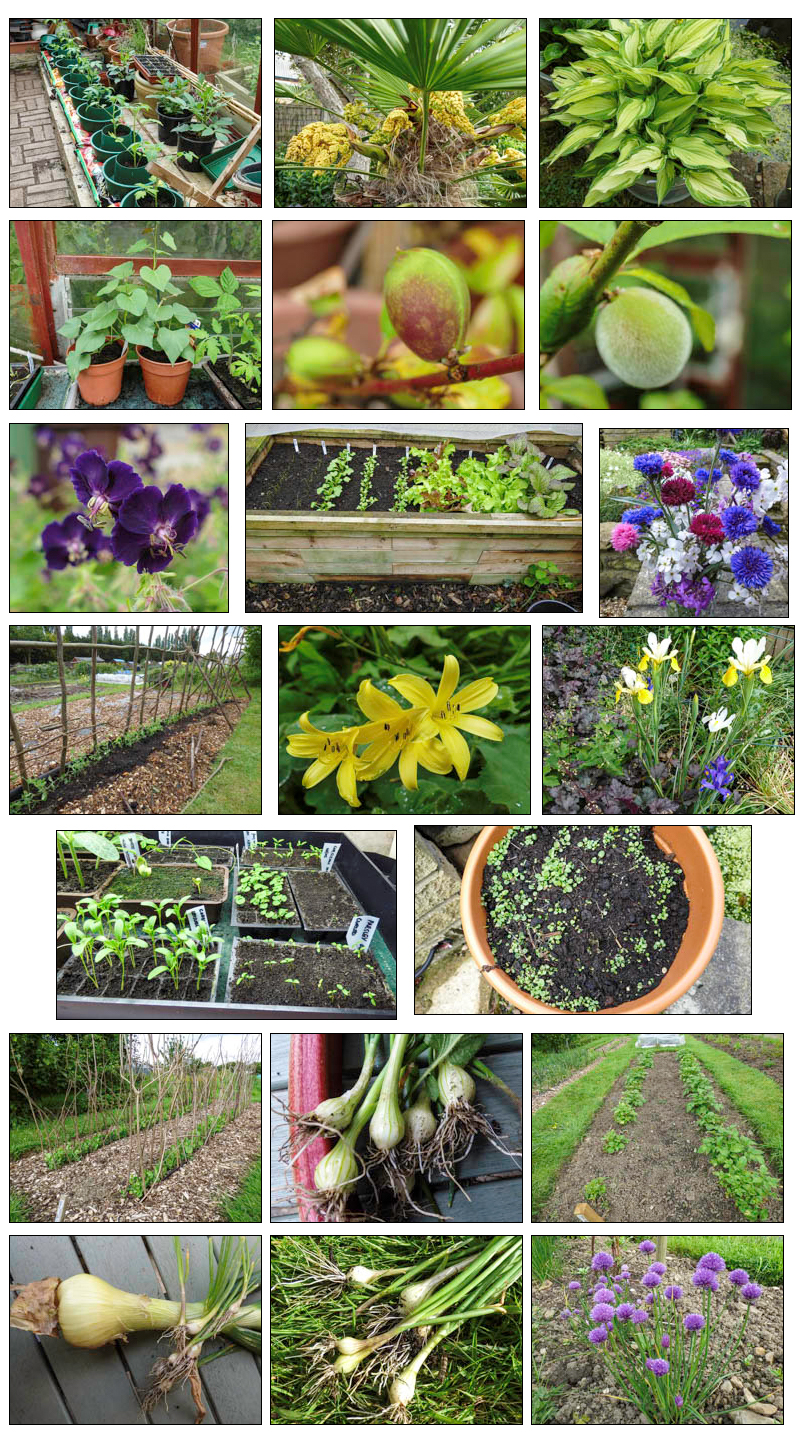 A wet week
Frosted potatoes are recovering and growing away.
Parsnips, carrots, annuals and peas are slow to germinate - some signs of parsnips and annuals
Planting first batch of sweet peas- erected frame for second batch
More tidying and tilling
Cornflowers sown last year are flowering
Harvesting salad leaves and herbs.
Found some spring onions that had overwintered
Pricked out seedlings
Planted tomatoes in garden greenhouse,
Fruit on peach, apricot and nectarine developing.
A wet day but not a lot of rain