​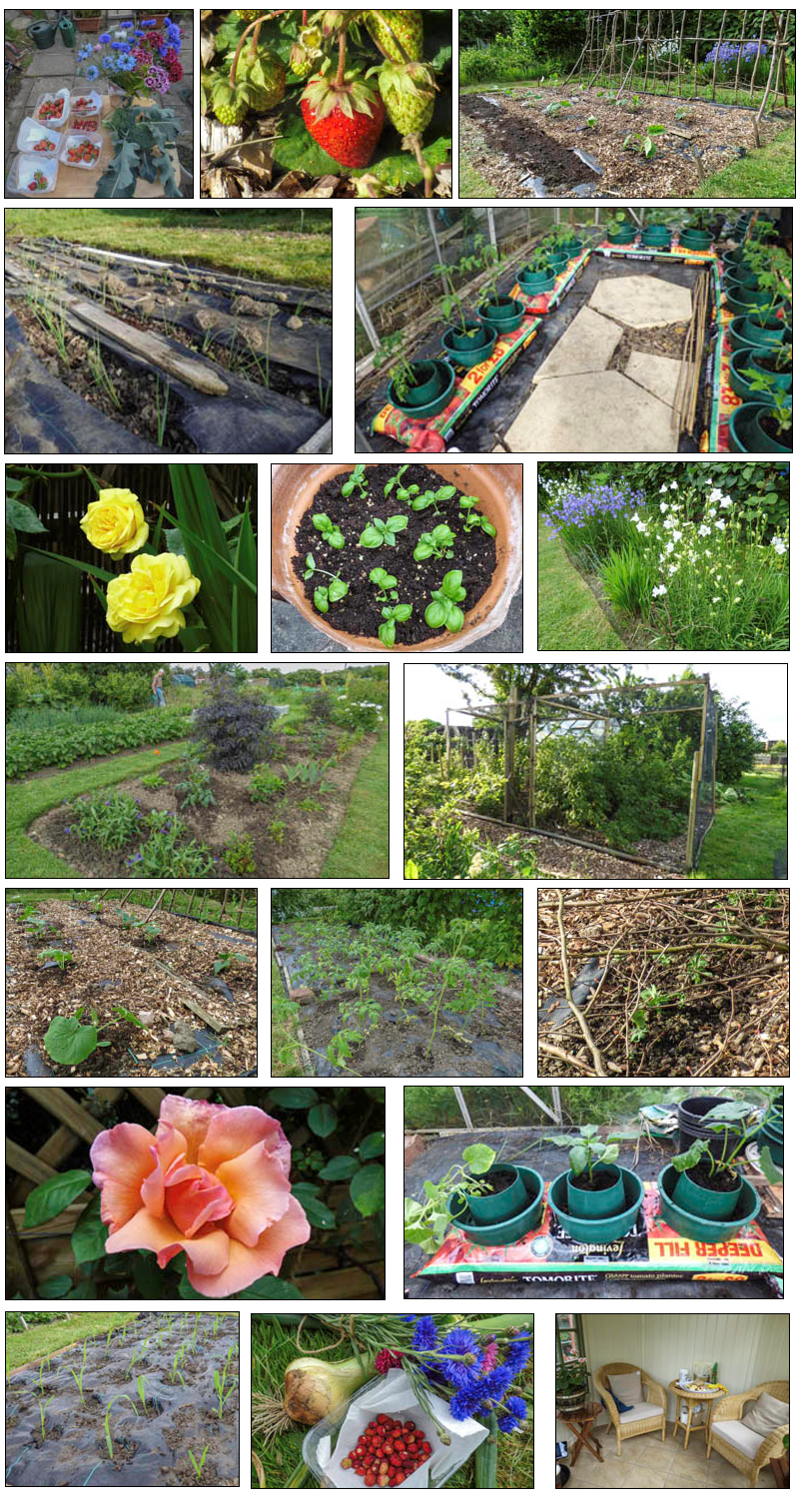 First harvest of strawberries. alpine strawberries and calabrese
Netted strawberries
Constructed new fruit cage for redcurrants
Planted squash, outdoor tomatoes. sweetcorn and leeks
Finished planting tomatoes in plot greenhouse along with a melon, a pepper and a cucumber
Sowed more peas
Planted out dahlias
Staked tomatoes on garden greenhouse
Planted out mimulus and basil in tubs in the garden
Roses now flowering well
Prepared summerhouse for summer
​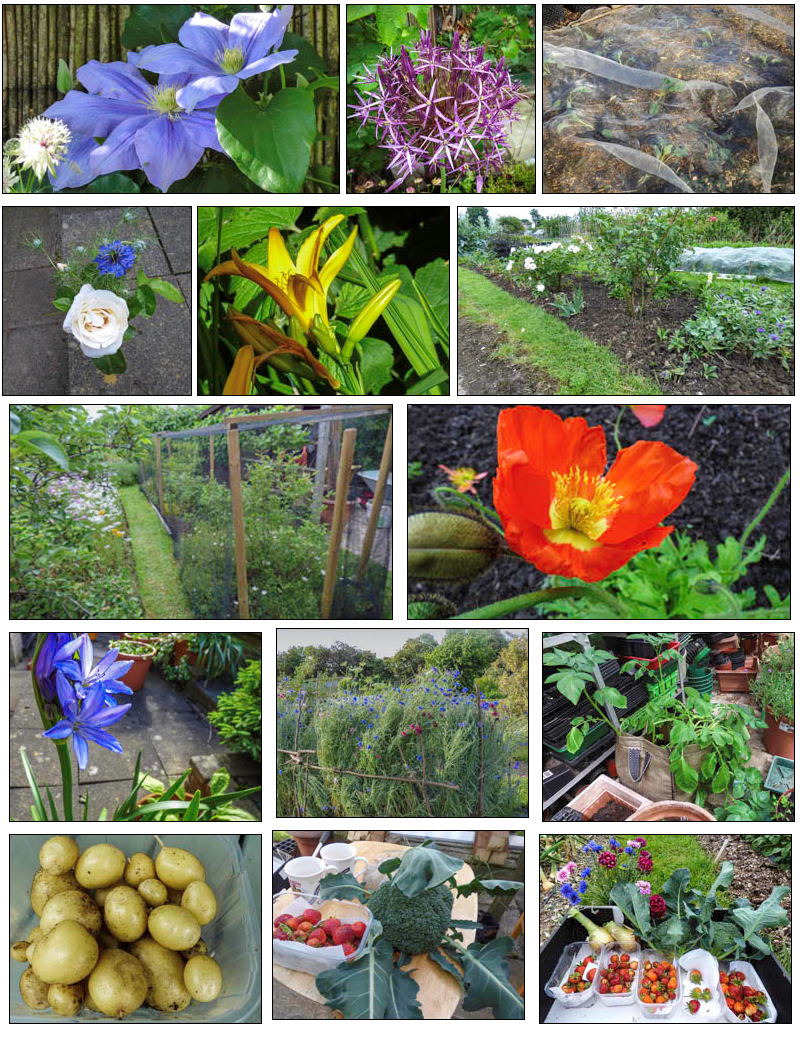 A very stormy week - strong winds and rain.
Bought plants for summerhouse
Allotment was battered and plants flattened
After the storm remedial work on the plot supporting plants
Netted blueberries
Planted cauliflowers
Tidying and weeding
Covered carrots which have started to germinate
Picked calabrese and strawberries
Sorted garden greenhouse - potted up peppers, aubergines and melon
Planted a tub of violas
Harvested first potatoes from bag in garden greenhouse
Aftermath of the storms - video
Battered but possibly not beaten
The harvests are starting to improve
​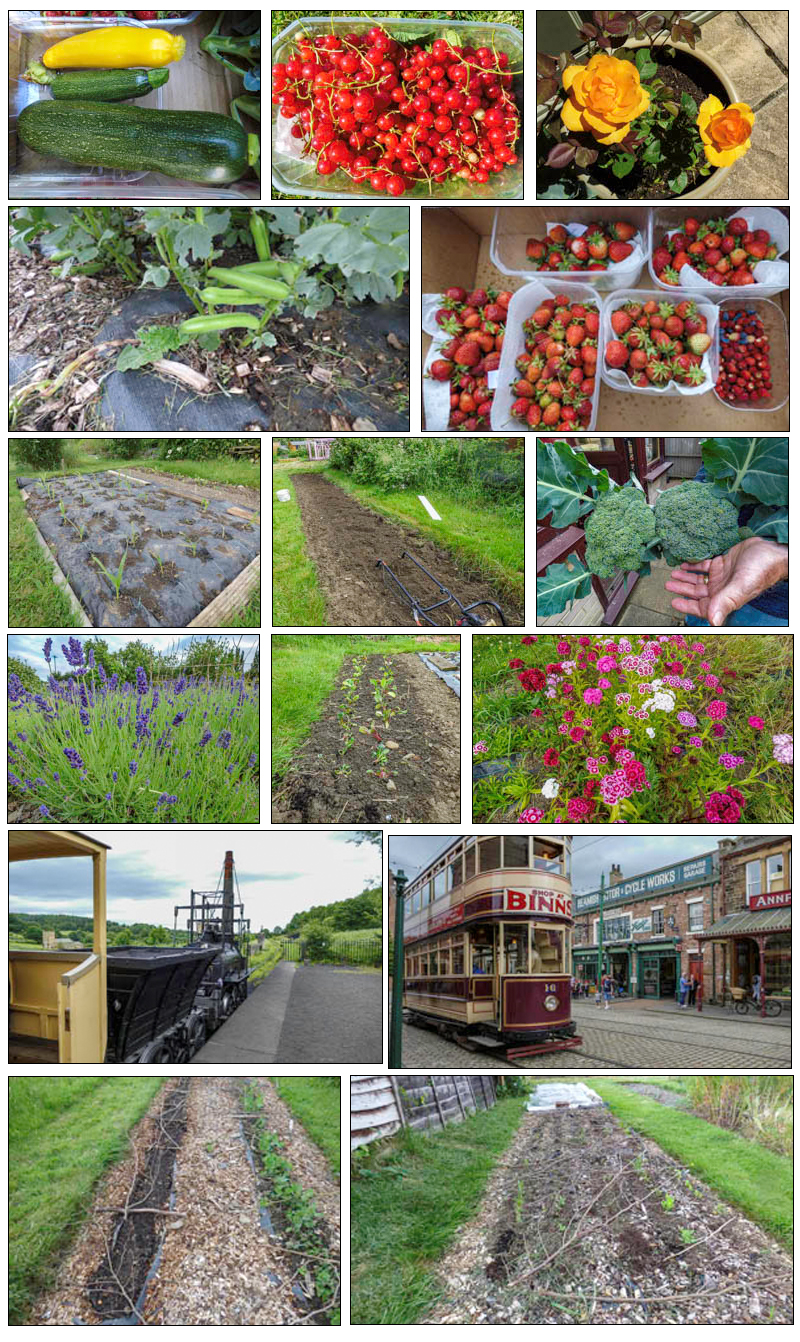 Visited Beamish and Tanfield heritage railway
Strawberry harvesting well underway
Lots of watering needed
Sowed more annual flower seeds
Planted chard
Started harvesting redcurrants and courgettes
Ready. steady berry - video
Another of those days - video
​
Sowed more salad leaves and radish in raised bed in the garden.
Picked apricots.
Harvested some coriander and basil to freeze.
Lots of berries to pick
Harvested first cabbages
Harvested more potato tubs
Second lot of parsnips are germinating well
Lots of tidying and watering on the plot
Planted old wheelbarrow with nasturtiums.
Golden Harvest - video
Rain required as harvesting moves into fill swing
​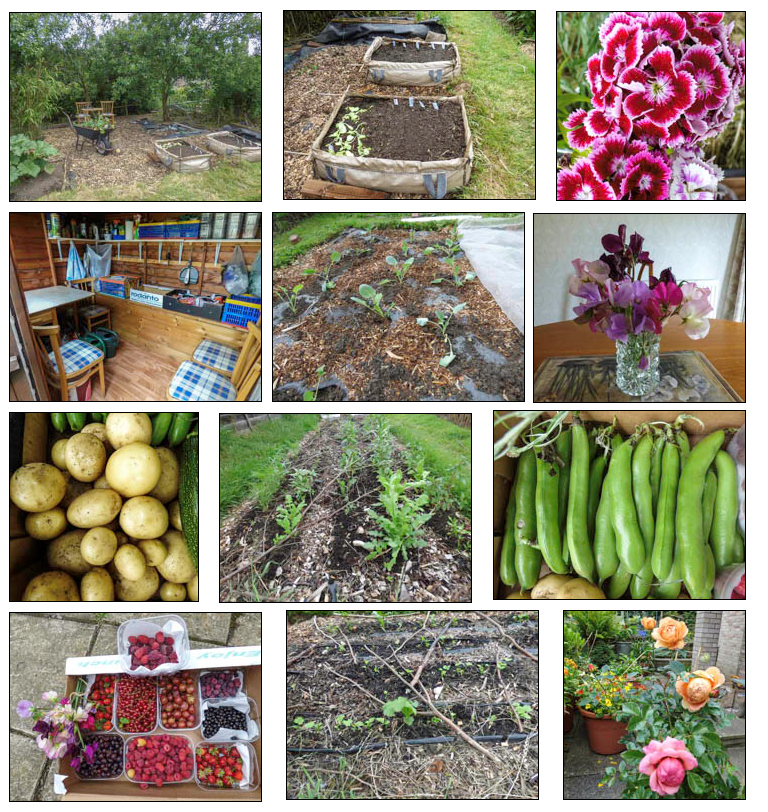 A wet and drizzly week so not a lot of time gardening
Cleared out, tidied and cleaned the plot shed
More tidying under the greengage
Sowed, salad leaves, mizuna, radish, beetroot, swede and spring onions in bags
Picked first broad beans
Dug first plot planted Casablamca
Picked first sweet peas
After rain more beds were tilled
Bought two roses for front garden