for
February 2016 diary entry
Details of what was sown/planted in February
For February 2017 weather summary
Details of our February harvest
Archive for previous years' diaries dating from 2007 can be accessed by clicking here
This diary is a summary of our garden activities. The links are to blog posts that often give more detail.
I have decided to keep the weekly format
​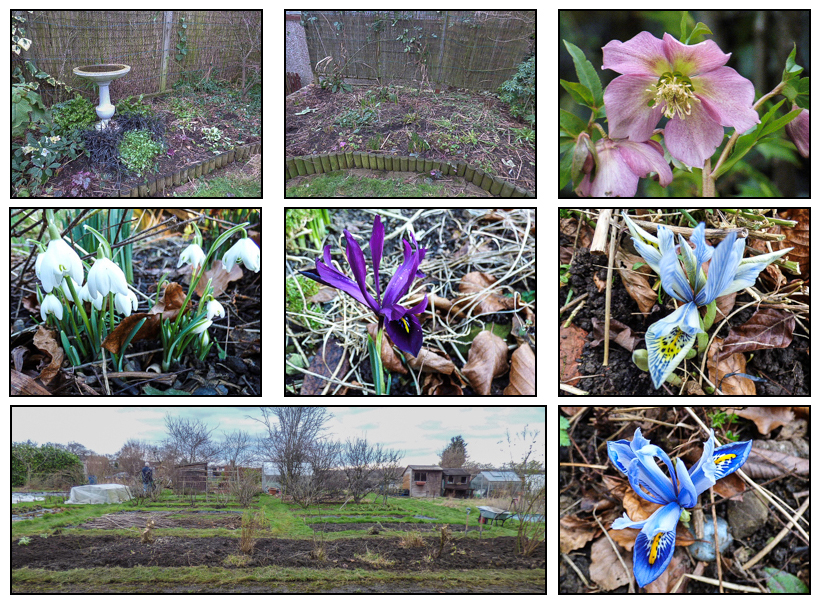 Hellebores, iris reticulata and double snowdrops are beginning to flower
Cut back dead perennials in the red and yellow border and the blue and white border
Major clear up of perennial border on the plot
​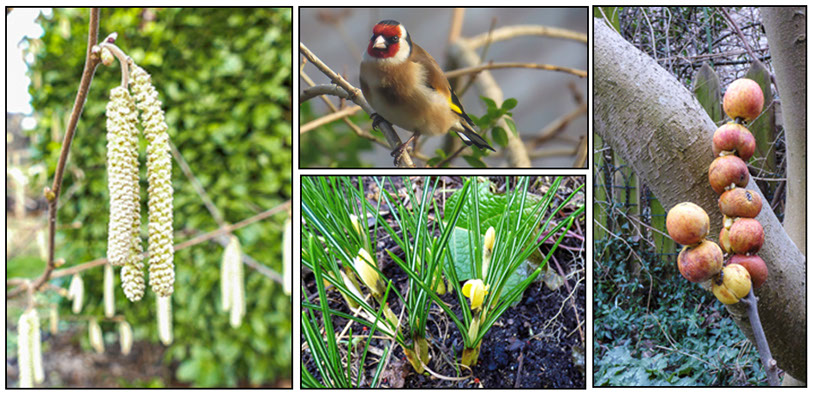 Gardening on hold this week as the weather has been miserable
Made an apple branch for the birds
Two goldfinches are back
Catkins are out on the plot
Something new for 2017 - part 5 - Peppers
​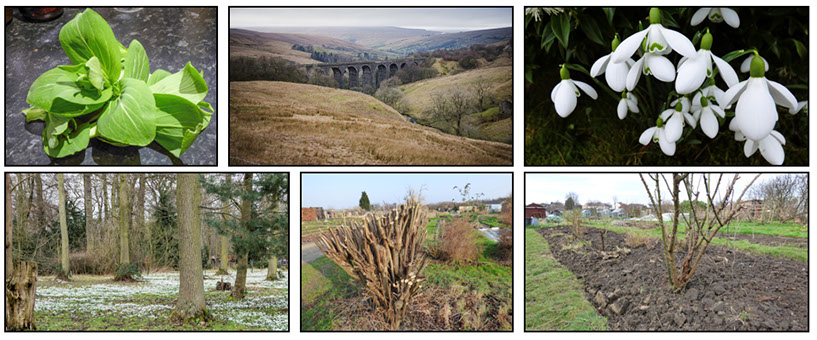 Picked first lots of Pak Choi
Coppiced one of the plot hazels
Visited Yorkshire Dales
Visited Hodsock Priory for the snowdrop display
Bought two Sarococca Purple Stem shrubs
Finished tidying rose border on the plot.
There's tidying and there's TIDYING
Something new for 2017 - Part 6 ( Allotment flower border)
I wonder whether that feeder is safe?
Hodsock Priory - More than just snowdrops
When it doesn't go according to plan
​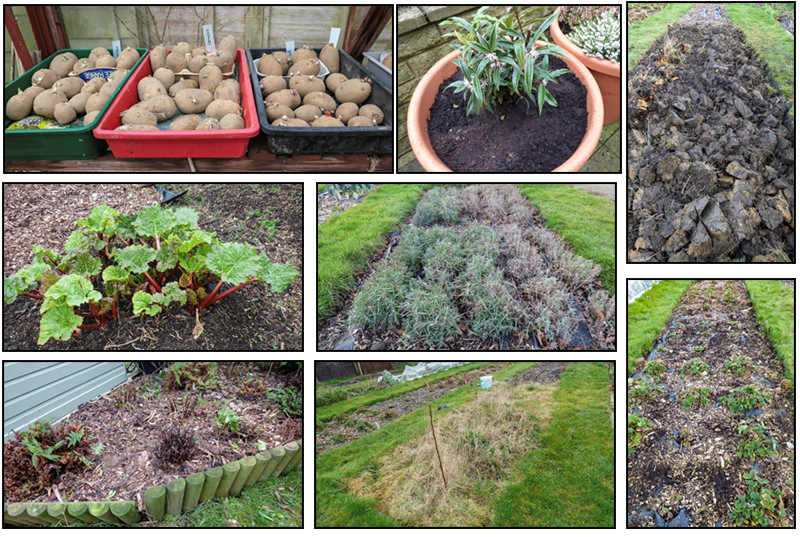 Potted up sarcococca
Cut the ferns back
More beds tidied on the plot
Prepared the early brassica bed
Tidied and weeded strawberry bed
Trimmed lavender
Early rhubarb is growing well
Our expected visitor didn't arrive - video
New for 2017 - part 7 Mushy peas
Allotment progress - video
Started chitting main crop potatoes
Free refurbishment of the plot - video