I haven't added male and female of all the species just blackbird, chaffinch and bullfinch so I guess that's 23 different species. We have had occasional visitors that we haven't managed a photo of at all for instance a pied wagtail and also a heron. We were too concerned about the fish in the pond to take a photo of the heron!
Some visitors are regulars, whereas others such as a redwing, fieldfare and siskins have paid an occasional visit when conditions were bad.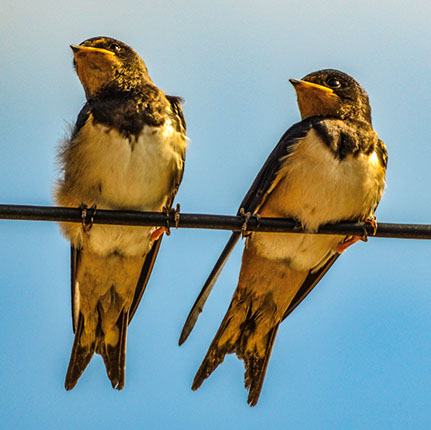 We've also had swallows and house martins close by such as these on the phone wires just outside of our window.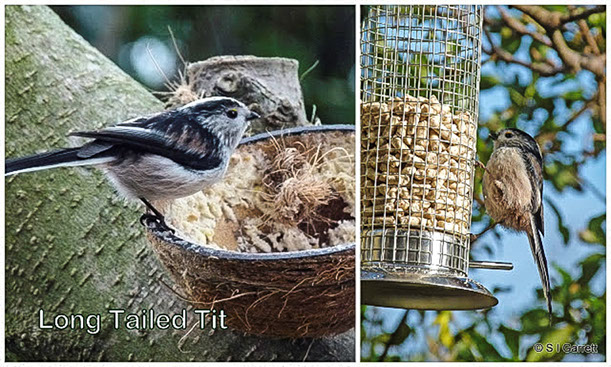 I just can't believe that I missed adding a picture of a long tailed tit to my collage so here are two photos to make up for it!
I'll add new bird visitors as they are spotted.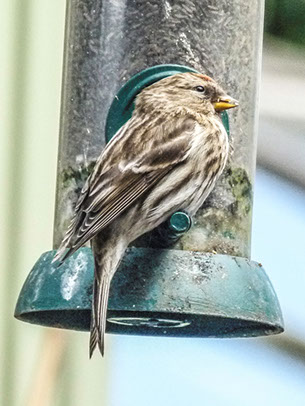 In April 2013 we spotted a redpoll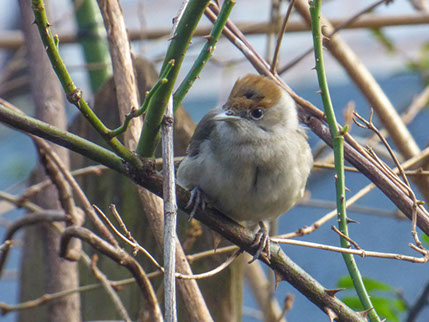 16 January 2014
Female blackcap
Click here for information about how we make our garden bird friendly