Disclaimer
This weather site is operated as an amateur weather station site and should not be used as official data. I make every effort to ensure my data is as accurate as possible but I cannot guarantee that the data meets the requirements of the Meteorological Office or other professional weather monitoring organisations.













Sunday & Monday 07/08 June 2015
Flaming June!
The weather doesn't get any better. The gale force winds of the last few days abated but still left a cold nagging breeze. In the early hours of Tuesday morning the temperature fell to 4.1°C (39.4°F) the coldest June temperature I've recorded in six years of record keeping.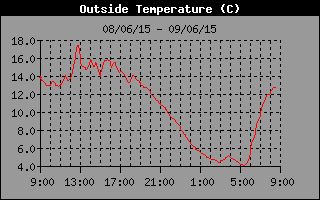 Some of our squashes, pumpkins and courgettes planted out last Friday didn't survive the gale force winds of Saturday.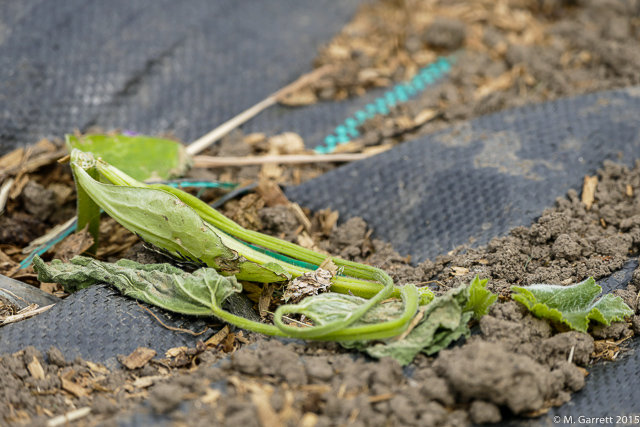 I'd also planted some tomato plants outside on the plot. These were the ones I hadn't any space for in either our home or plot greenhouses. If you remember I was going to plant our trial Crimson Crush tomato plant alongside these to see if it was blight resistant. I'm not sure that the outdoor tomatoes are going to survive this cold and windy weather. Our greenhouse tomato are growing well protected from the cold wind.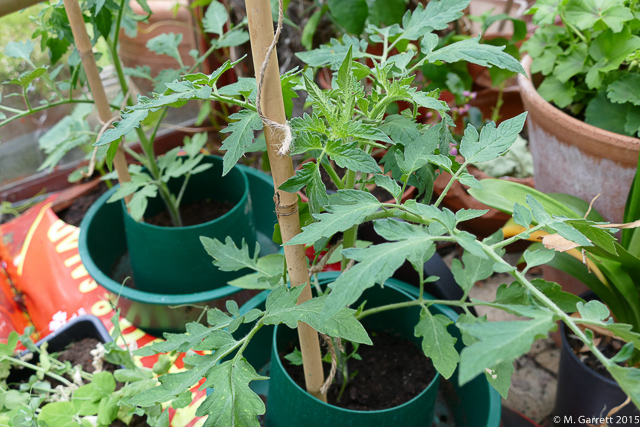 Outside is a different story, they don't look so good.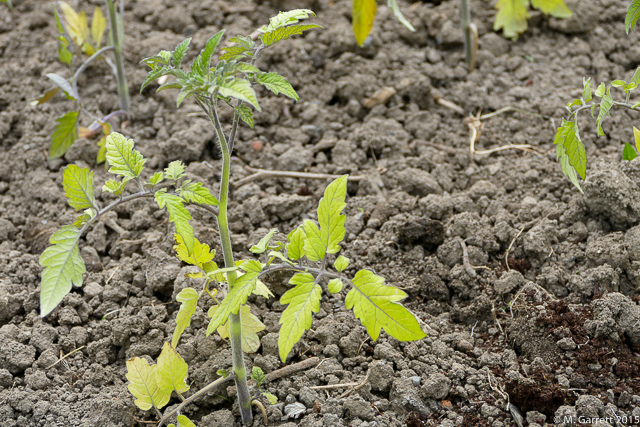 Fortunately I didn't get round to planting out our Crimson Crush variety and it's still growing rapidly in the more favourable conditions of our home greenhouse. I think I might find a sheltered spot for it at home and grow it in a large pot. It seems a bit of a waste to plant it out in the plot too soon.
Our sweet corn, climbing french beans and runner beans are all waiting at home to be planted out. They wont hold out much longer before they suffer a set back growing in small pots. I'll soon have to take the risk that the weather will improve. After all it is flaming June.
Tuesday & Wednesday 09/10 June 2015
Nearly Time for Elderflower Cordial
Tuesday and Wednesday weren't too bad through the day although after a chilly start it took a while for each day to warm up. Overnight the temperatures continue to be well below average for June.
If you saw our early spring video tour of our plot we had showed a view of this area.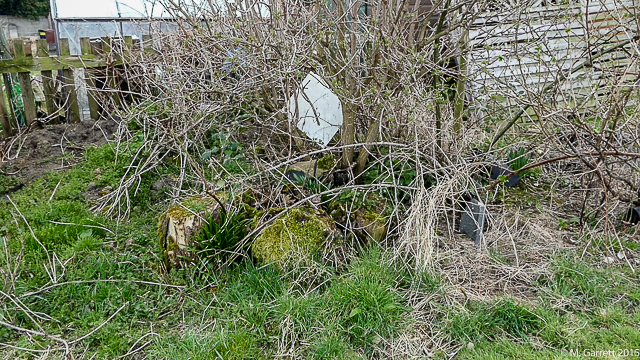 It's not a tidy area because it's where all the large stones and rubbish were dumped as we cleared our plots. Over many years grass has grown up between the stones and the stones themselves are covered with moss and lichen. We've scattered a few unwanted bulbs in this area, the ones you dig up by accident and find you've managed to slice the bulbs in half have all been put in this patch.
Over time it's become home to a mature elder which covers much of the ground through summer. By now this area looks like this.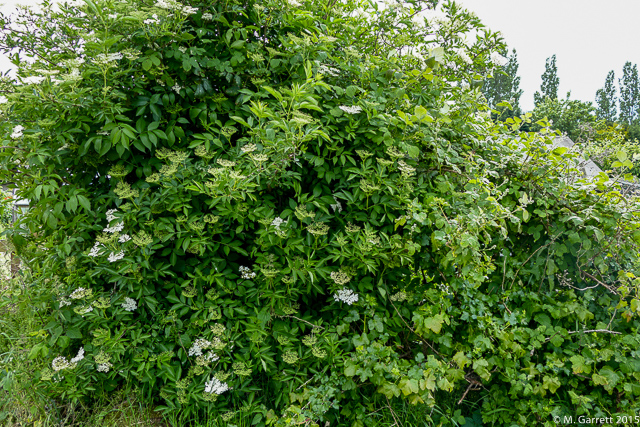 It's just coming into flower which means we'll soon be making some elderflower cordial.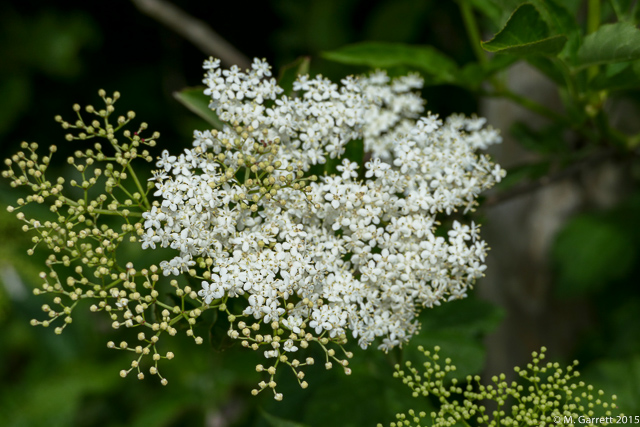 This means that even our old dumping ground for stones will at least be a little bit productive. The tree does need cutting back every few years to prevent it from taking over completely and usually means a year without flowers. That's not the case this year so I'd better start looking up some recipes for elderflower cordial.
Thursday & Friday 11/12 June 2015
Bad Hair Day
Thursday and Friday were two lovely warm and sunny June days. A nice change from the cool and windy weather of earlier in the month.
We made the most of the fine weather with a visit to the plot on Thursday to plant out our runner beans, climbing French beans and sweetcorn.
While we were having a well earned cup of coffee we spotted a wren flitting about in our redcurrant bushes. Unusually for a wren it perched on top of a fence post long enough for us to get some decent photos.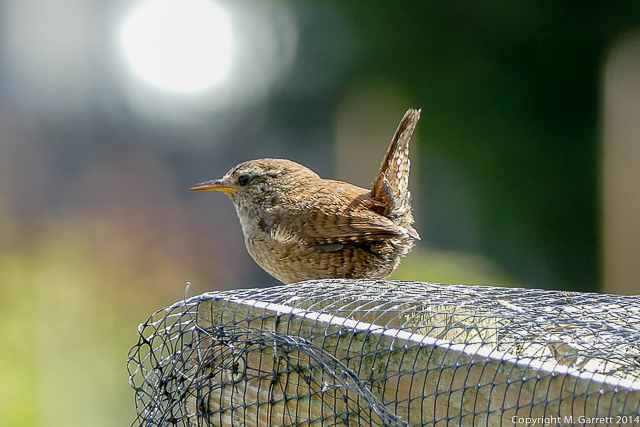 I did have a little bit of a concern that it might get trapped in the redcurrant bushed once our netting is in place to stop the blackbirds raiding the ripening berries. My concerns were soon dismissed as I saw this tiny little bird fly through the chicken mesh netting with no problems at all. A reminder of just how tiny this bird is.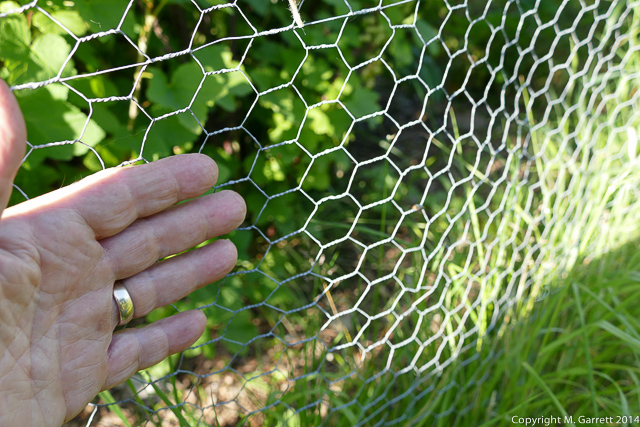 Friday turned out to be the warmer of the two days and we paid a visit to RSPB Old Moor.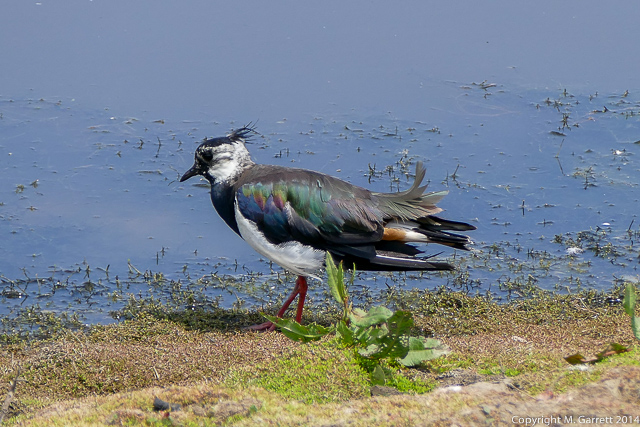 This lapwing was having a bad hair day or perhaps it was drying off after a bath.
Saturday 13 June 2015
Experimenting with Video
Saturday never really brightened up after some early morning rain. It felt muggy in the afternoon and the sun tried it hardest to break through the clouds but it didn't quite manage it. The morning rainfall came to 7.2mm (0.28") making it the wettest day of the month.
It was a good day to do a little bit of video editing to sort out my video from RSPB Old Moor taken on Friday. It's now uploaded in glorious 4k resolution.
All the birds on the reserve kept their distance from our camera lenses and all the video of birds were taken with my camera operating on its maximum zoom equivalent to a 400mm lens.
Having filmed all my video in 4k resolution I decided to compare the quality of an individual frame grab using video editing software (CyberLink Power Director) and an individual frame grab using my camera which does the same thing.
Frame grab using CyberLink Power Director
Frame Grab Panasonic DMC FZ1000
I'm not sure I can spot any difference in the end. Both methods produce an excellent clear image and there's enough detail in the images to allow for cropping. It's easier to grab an image using video software but using my camera retains much more of the EXIF data that would be stored along with the image.
Either way I'm happy enough with the final result.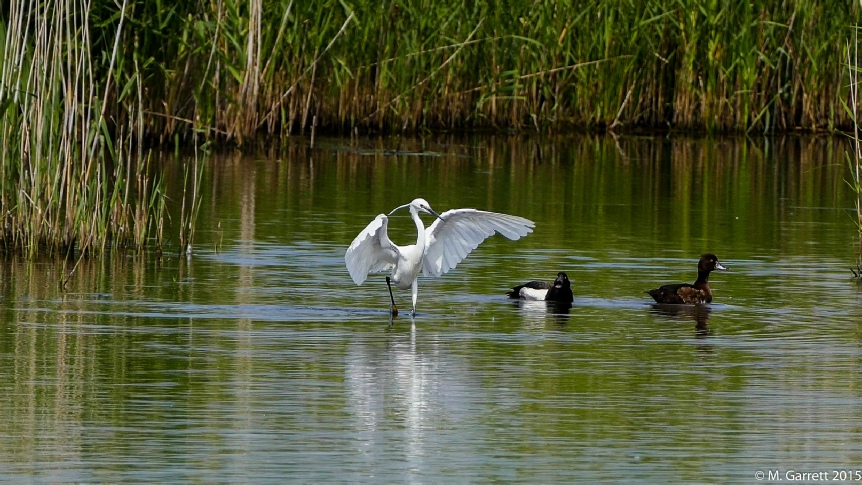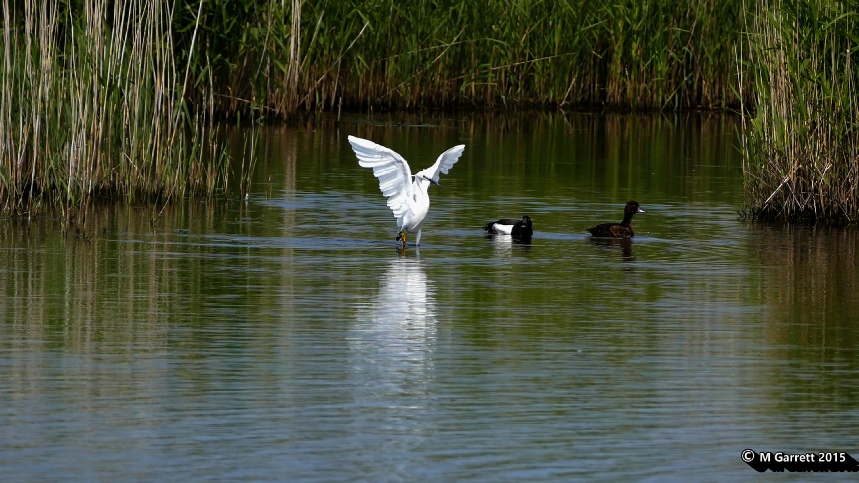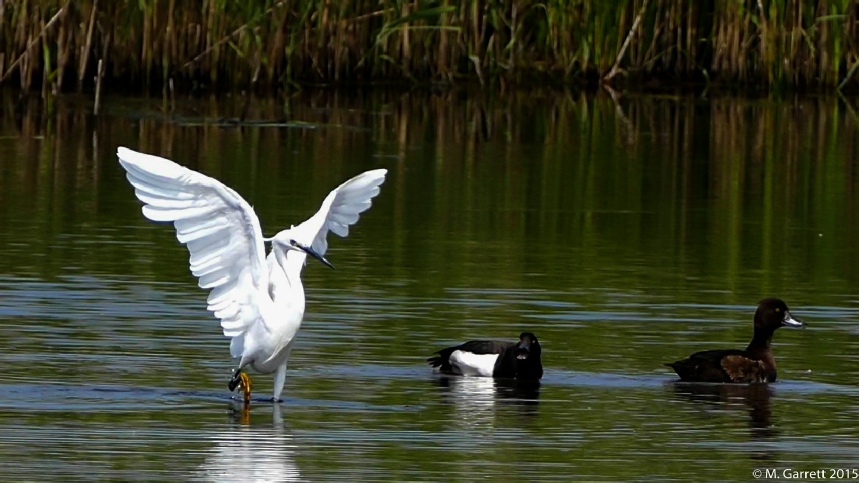 Frame grab using CyberLink Power Director and image cropped
Sunday 14 June 2015
Worst of the Month
Sunday was a poor day by any standards let alone for the middle of June. We had drizzle on and off throughout the day.

Temperature and Rainfall Friday - Sunday 12-14 June 2015
Rather unusually for a June day the warmest part of the day was at midnight and then the temperature gradually fell through the remainder of the day. For most of the day the temperature remained stubbornly around the 11°C mark or 52.0°F. It continued to fall down to a very chilly 5.3°C (41.5°F) by dawn on Monday morning.
I'm not sure my outdoor tomatoes and beans will be too impressed with such a chilly night but the forecast is for it to warm up through the week.